April 2018 Special Report Preview: Unit costs fall as providers feel pinch of the rent cut
Average social housing unit costs fell by 6.61% in 2016/17
Social housing unit costs have fallen on average among every type of housing association, analysis of official government figures has shown.
The average social housing cost per unit fell by 6.61 per cent between 2016 and 2017 to £3,697 per home, Social Housing's analysis of the Regulator of Social Housing's (RSH) unit costs data found.
The median cost, which is less affected by high cost outliers including those with very high levels of supported housing, fell seven per cent to £3,298 per unit.
The largest average falls of nearly 14 per cent were seen in stock transfer associations which had their largest transfer between seven and 12 years ago. Mixed associations aged over 12 years managed a similar average drop of just over 13 per cent...
Subscribe to view the full report including interactive data tables and charts or click here to view the full article if you are already a subscriber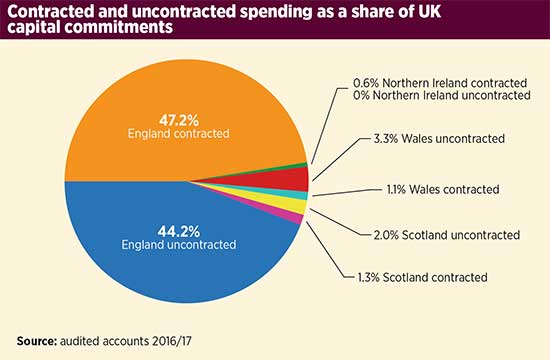 Chart
| RP type | Number of RPs | Closing social housing units managed | Headline social housing cost (£,000) | Headline social housing cost per unit (£,000) | Management CPU (£,000) | Service charge CPU (£,000) | Maintenance CPU (£,000) | Major repairs CPU (£,000) | Other social housing costs CPU (£,000) | % Supported housing (excl. HOP) | % Housing for older people |
| --- | --- | --- | --- | --- | --- | --- | --- | --- | --- | --- | --- |
| LSVT total | 90 | 761,714 | 2,423,525 | 3.18 | 0.92 | 0.28 | 0.92 | 0.25 | 0.19 | 1.58 | 9.36 |
| LSVT total, less than 7 years | 9 | 84,542 | 337,802 | 4.00 | 1.20 | 0.24 | 1.03 | 0.29 | 0.23 | 0.67 | 9.02 |
| LSVT total 7-12 years | 25 | 177,077 | 559,968 | 3.16 | 0.85 | 0.28 | 0.92 | 0.28 | 0.17 | 1.35 | 6.24 |
| LSVT total, more than 12 years | 56 | 500,095 | 1,525,755 | 3.05 | 0.90 | 0.28 | 0.90 | 0.23 | 0.19 | 1.83 | 10.80 |