Government has further to go to protect livelihoods during this crisis
Comment
07 Apr 2020
by Daniel Tomlinson
Steps taken by the government to protect individuals and the wider economy are welcome, but gaps remain, writes Daniel Tomlinson of the Resolution Foundation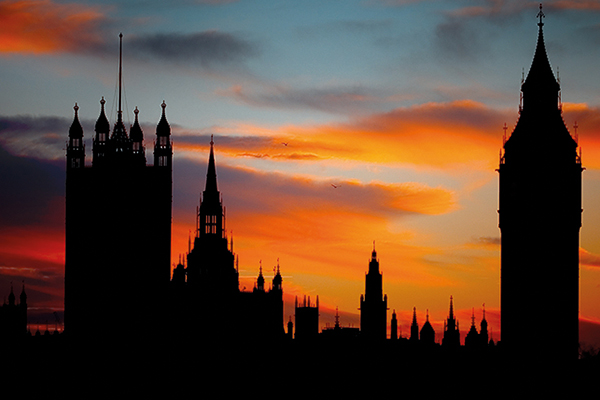 Sharelines
---
Government has further to go to protect livelihoods during this crisis, writes Daniel Tomlinson of the @resfoundation for @housingmagazine #ukhousing #socialhousingfinance #coronavirus
---
Steps taken by the government to protect individuals and the wider economy are welcome, but gaps remain, writes Daniel Tomlinson of the @resfoundation for @housingmagazine #ukhousing #socialhousingfinance #coronavirus
---
This downturn is very different from the last. The 2008 crisis originated in the financial services sector, rippling out to the rest of the economy and leading to an increase in unemployment of just over one million between 2008 and 2011.
This time is different. The UK, and much of the world, is about to enter a deep recession caused by (necessary) decisions taken by governments to protect us all from coronavirus.
These decisions have delivered a very quick and very large hit to the economy. There have been almost one million new Universal Credit (UC) claims in the space of just 14 days. Respectable forecasters are predicting that GDP might have shrunk by a third as large portions of economic activity grind to a halt. We at the Resolution Foundation have estimated that around six million people's jobs have been directly affected by the impact of the 'lockdown' introduced on 23 March.
The UK government has sought to lessen the pain of this economic hit through a number of bold interventions. To stave off mass unemployment, the government's Coronavirus Job Retention Scheme and Self-Employment Income Support Scheme provide payments of up to 80 per cent of usual earnings to furloughed workers and cash grants of up to £2,500 for the majority of the self-employed whose businesses have been affected by the current crisis.
These schemes are welcome. But they don't cover everyone. A big problem with the employee retention scheme is the fact that the government has not made it available to those whose hours have been reduced but not fallen to zero.
This represents a critical hit to families' incomes during this crisis – and is additionally undesirable because of the way it incentivises employees to ask their employer if they can cease work entirely, which risks deepening the economic shock Britain is experiencing.
The other big gap in the available support is that newly unemployed employees who now need to claim UC will be experiencing a very significant hit to their incomes and will now be treated much less generously than the self-employed, particularly those who have experienced little or almost no hit to their income. The chancellor should consider how he can further support both of these groups.
In the meantime, UC is going to be front and centre of the government's response to this labour-market-heavy recession.
---
---
Having already increased the generosity of benefits, the Department for Work and Pensions (DWP) now needs to focus on encouraging claims, processing them as quickly as possible, and making swift payments to families hit by this crisis.
This should include ensuring that benefit advances are paid by default and as quickly as possible, and that repayment of these advances is paused for six months for all new claimants to encourage their take-up.
The same approach should be taken to other categories of hangover debt, including from previous benefit overpayments and rent arrears. The reason is simple: people are unemployed through no fault of their own, and in the current climate it is difficult to find new work, so they should not be financially penalised during this period.
Those with mortgages (including private landlords) are able to suspend payments until the pandemic is over, and firms have access to interest-free loans; UC claimants holding debt or requiring a benefit advance should be treated no differently.
It's important to remember here that the '£94 a week' figure regularly cited as the level of support for a UC recipient is by no means the average level. A couple with two children renting a three-bedroom property would get £1,764 per month. Getting this message out there – that UC provides additional support for housing costs and children, and that the UK's safety net provides for those who need it – is crucial.
The DWP and any organisation in contact with families suffering financial hardship as a result of the coronavirus crisis must keep communicating this clearly.
As well as cushioning the impact of large income falls, the government has taken steps to reduce housing costs for those who need extra support. Increasing Local Housing Allowance (LHA) caps to 30 per cent of local rents will effectively reverse the cuts to LHA made since 2012 (although this doesn't reverse the earlier reduction from 50 per cent to 30 per cent of local rents), making the biggest difference in those parts of the country where rents have increased fastest recently.
For example, an out-of-work family claiming UC or housing benefit and receiving help with private rental costs for a three-bedroom house in Edinburgh or Dartford will see awards rise by £50 a week as a result of this uplift.
Mortgage payment holidays and the suspension of all possession proceedings until 25 June will also give those who own their homes who are struggling the breathing space they need.
Social landlords will undoubtedly be thinking through how they can support tenants at this difficult time. Balancing social purpose with business need is always a challenge for housing providers, and never more so than now. But it is critical that housing associations and local authorities find ways to help tenants access all the income support available, have forbearance with rent arrears and create realistic repayment plans for those in financial need.
It will also be important to signpost tenants to other state and community services such as NHS volunteer responders or mutual aid societies that stand ready to provide support to vulnerable people in these times.
This crisis is very different from the financial crash. It's bigger, faster and scarier than the last one. But while there is now more for central government to do, recent economic interventions will have made a big difference to the depth of the downturn we're now in.
Housing associations and local councils, networked in communities up and down the country, can play their part, too.
Daniel Tomlinson, economist, Resolution Foundation